Hip pain can be caused by a variety of factors, and no matter what the source of your pain is, you should be aware of your non-surgical treatment choices. Mainstream treatment options seem to revolve around painkillers and major surgery, even when there are other alternatives available. The goal of Medical team in Duncansville is to use this article to answer your questions and help alleviate hip pain.
Osteoarthritis IN Duncansville
Osteoarthritis is a prevalent cause of hip discomfort that affects around 10 million people in the United States. Over time, this degenerative illness causes the cartilage that cushions the bones of your joint to degrade and eventually disintegrate completely. Simple movements can become excruciatingly painful, and many sorts of motion are rendered impossible. In addition to muscle strains and bursitis, hip discomfort can be caused by an injury or a sprain.
Conditions that cause Hip Pain
Other conditions that are often referred to as "Hip Pain" can be the following:
Avascular Necrosis (AVN, Osteonecrosis)

Degenerative Problems like Arthritis
Non-Surgical Hip Pain Relief
What each of these conditions has in common is that the bones or soft tissue in the hip has been injured, resulting in discomfort and, in some cases, the inability of the region to function normally. The majority of hip pain is caused by damaged or missing tissue in the hip joint.
Imagine how you would feel if there was a technique to repair the injured tissue, or if your body could spontaneously regrow healthy tissue to replace the damaged tissue.
Blair Regenerative Medicine has implemented procedures that are non-surgical procedures for people suffering from hip pain due to common injuries, related to the hip joint.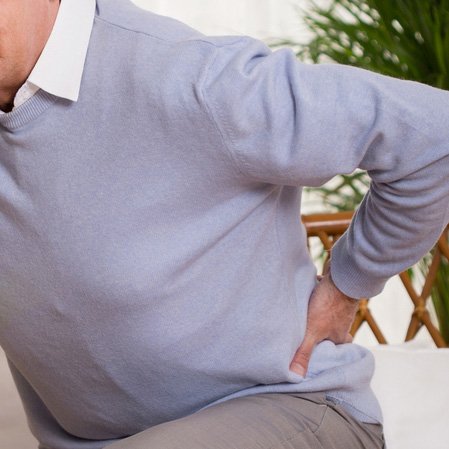 Is Hip Replacement Surgery "The" Best Option?
Hip replacement is permanent, once it is preformed there is no going back to the way it was. Often a hip injury can be life-altering while also preventing you from living your life is something no one wants to face. So many will consider all options when trying to get relief and hip replacement surgery can find its way to the top of the list, on the other hand, it is also life-altering and is considered a major procedure. Blood clots, leg length change, broken bones, nerve damage, infection, and dislocation are just a few of the dangers side effects that might occur during or after hip surgery.
The majority of people that decide to have hip replacement surgery end up staying an additional day or two in to ensure that they are able to return home safely and there are no complications as well. Following hip replacement, certain measures are needed to avoid problems such as blood clots (which have the possibility to become life-threatening if severe enough).
Oftentimes patients are also encouraged to consult with a physical therapist. Patients need to learn how to utilize their new hip and to assist speed up their recovery.
Most people choose hip replacement because they have a strong desire to get back to pain-free mobility and function. Many do experience a reduction in pain following hip replacement surgery, but only a small number are able to return to the level of activity they had before experiencing issues with their hip.
Ultimately it will be your decision when it comes to having hip replacement surgery and if the rewards outweigh the risks that come with it. We find that given a choice many people would consider a natural approach that instead of replacing the hip encourages and helps the body mend the issues causing the hip pain.
The professional team at Blair Regenerative Medicine has taken the time to implement a protocol that assists individuals in getting out of pain from hip issues and reclaiming an active lifestyle. Feel free to reach out to us so we can learn a little more about your situation and show you how we can help.